Are you a fan of the Hollister brand? Check out this list of 12+ stores like Hollister that are definitely worth visiting in-person or online!
*this post contains affiliate links*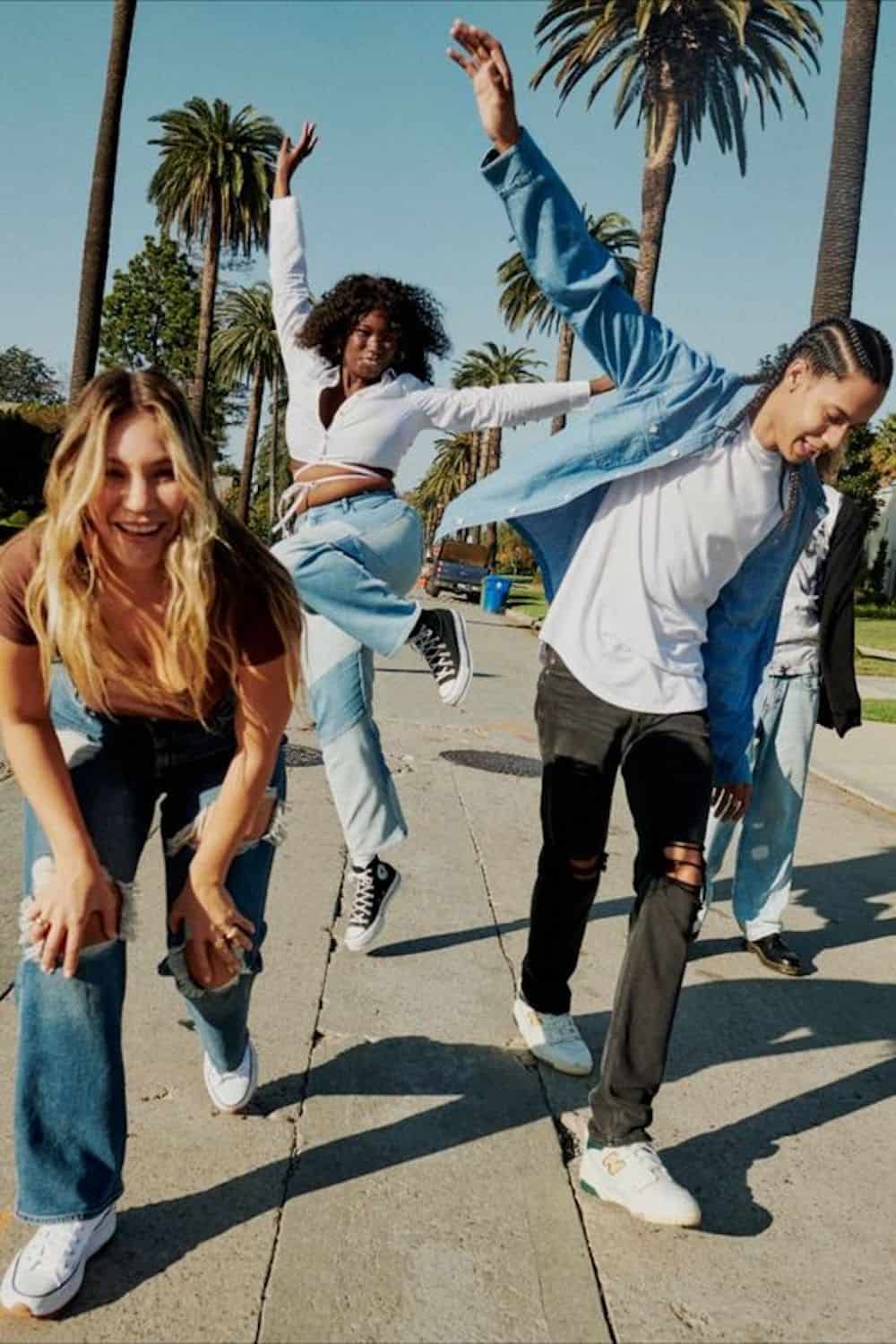 You bet! Hollister Co. is an American clothing company that has been around since 2000, and it's ranked in the top 5 clothing brands for teenagers in the United States.
Hollister maintained popularity over the past two decades due to its carefree Americana vibe, offering up everything from graphic t-shirts and cozy hoodies to vintage-inspired denim and cheeky swimwear for both "guys" and "girls". In short, if you've been a teenager in the US at some point in the past 20-some years, there's a good chance you own something from Hollister.
What makes Hollister different from other stores?
One thing that separates Hollister from competing brands like the ones listed below, is that they focus on a younger demographic including young teens and high school-aged kids. Simply put, Hollister's clothes aren't for "old folks".
Another aspect that makes Hollister different is the casual aspect of their clothing. Compared to brands like J.Crew or Abercrombie, they don't offer clothing that's overly dressy or fit for formal occasions.
The brand is all about clothing with a relaxed and laid-back appeal that's California-inspired for the "global teen consumer".
The brand that is closest to Hollister is Abercrombie & Fitch. As a matter of fact, Hollister Co. is owned by Abercrombie & Fitch Co., so it's no surprise the two brands are very alike.
Aside from A&F, there are several other brands similar to Hollister including American Eagle, Urban Outfitters, Madewell, and Aeropostal to name a few.
Next on the list of stores similar to Hollister is American Eagle, a fashion retailer that sells both clothing and accessories. American Eagle Outfitters has been around since 1977 and shows no signs of stopping.
It made the list as it carries American-lifestyle-inspired clothing for teens and young adults including denim, graphic t-shirts, casual dresses, outerwear, and swimwear.
What are the differences between Hollister and American Eagle?
One specific thing that sets American Eagle apart from Hollister is AE's commitment to showcasing models who are untouched and "real". Especially within their separate underwear and swimwear line, Aerie. Diversity and inclusion are at the forefront of the American Eagle brand.
Another difference is the demographic. Hollister focuses on the teen consumer aged 14-18, while American Eagle offers a range of products suited for teenagers and young adults.
Honorable mention:
To complete this list we thought we'd add one more store that is similar to Hollister in some aspects and different in others. But, still definitely worth mentioning!
Aritzia ($$+)
Aritzia is actually a Canadian fashion retailer for women that was founded in 1984. While they do not carry men's clothing, Aritzia sells a variety of lifestyle apparel in their retail stores in both Canada and the United States (and online).
The store carries multiple brands exclusive to Aritzia including Sunday Best which has a youthful appeal similar to that of Hollister. The styles include jeans, cute dresses, graphic t-shirts, and athleisure wear that is popular among teens.
In short, if you haven't checked out Artizia yet, you should!
In summary, there are a lot of stores like Hollister that are definitely worth visiting in-person or online! If you've been a die-hard Hollister fan for a long while, it's time to spread your wings and check out some alternative brands with rave reviews for on-trend, fashionable looks.
Which will you visit first?
Pin This:
Don't Miss:
17+ Stores Like Reformation To Swoon Over + Cheaper Options You'll Love
10+ Stores Like Zumiez For Apparel That Is Seriously Lit
13+ Affordable Stores Like Pacsun You Should Know About
Christal Sczebel is an entrepreneur, published author, and content creator. Over the past decade she has worked in the digital media field building successful websites for both food and fashion. She has a natural affinity for minimal, timeless fashion, neutral home decor, and styling.
Here on Style Your Occasion, Christal is the Editor-in-chief and brain behind the aesthetic. She hopes you love the this space and the inspiration you'll find!