Want to find brands like Coach for more chic and timeless handbags? You need to see our list of 14+ brands similar to Coach for accessories that will instantly elevate your look!
*this post contains affiliate links*
Searching For Brands Like Coach?
Designer handbags are one of our favorite ways to elevate an outfit, and Coach is a beloved brand when it comes to these chic accessories. While Coach has tons of clothing and shoes available, their quality leather goods are definitely what they're most known for.
If you love this iconic brand as much as we do, you know that their designs are sleek and sophisticated, made with impeccable craftsmanship and high-quality materials that set them apart in the world of fashion. And whether you prefer handbags that are clean and simple or ones with their well-known logo, there's no doubt that a Coach handbag is the ultimate fashion accessory.
So, if you adore these stunning purses, you'll be happy to hear that we've found tons of brands with a similar aesthetic and quality to Coach! We have the top brands like Coach – including Michael Kors, Fossil, and Tory Burch – to help you broaden your fashion horizons and upgrade your wardrobe with even more stunning handbags!
15+ Brands Similar To Coach
We've rounded up some amazing brands similar to Coach so you can find stunning new handbags and accessories to add to your collection!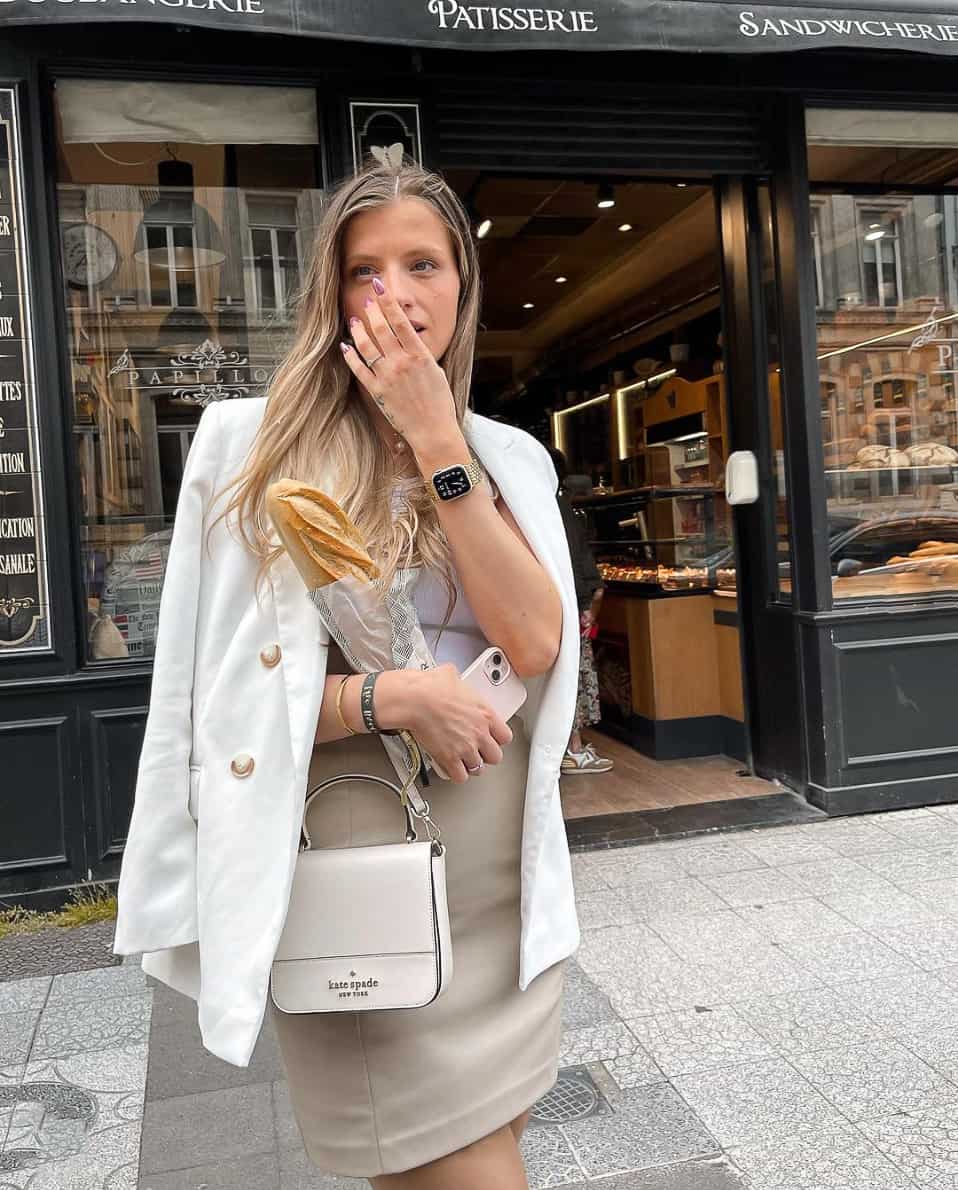 Kate Spade is first on our list of brands like Coach, and both companies sell handbags with the same classic silhouette. But one way that Kate Spade stands out from Coach is through its well-known preppy and whimsical aesthetic.
So while you'll find plenty of neutral and muted tones from Coach, Kate Spade offers plenty of the opposite – bright colors, pastel purses, and floral prints. Of course, you can still find handbags with elegant, timeless designs and neutral colors from Kate Spade.
The handbags from Kate Spade are at a similar price point to Coach, ranging from about $150 to $500, depending on the design. And like Coach, Kate Spade also offers many other stylish accessories, including wallets, keychains, scarves, hats, and more!
When it comes to luxury handbags and accessories, Michael Kors and Coach are two of the most popular brands out there.
Both of these designer brands are known for using high-quality materials to create handbags meant to last. And whether you love the classic leather tote or a trendy crossbody bag, they both carry countless styles to fit any aesthetic.
One difference between these two brands is their overall aesthetic. Michael Kors leans towards a more modern and minimalist look, while Coach is known for its classic and timeless designs. And when it comes to cost, these two fall into the same price range – so you can expect to pay a similar price no matter which one you go with.
Is Coach better than Michael Kors?
Both brands have become well-known for high-end and high-quality products – but is Coach better than Michael Kors? They both have similar prices, designs, and quality, although they have different aesthetics that help to set them apart. And when comparing these two brands, many people agree that Coach tends to have better quality handbags and other accessories.
Michael Kors is still a fantastic brand with gorgeous designs. And when choosing which brand to buy from, it really comes down to personal preference!
Tory Burch is another fantastic brand that offers a range of styles – from classic, neutral tones to modern and vibrantly colored!
The handbags and accessories from Tory Burch definitely have the same luxury feel and quality craftmanship as Coach. Plus, this brand features designs with its own logo, much like the popular logo print purses from Coach.
We love that we can find so many different styles from Tory Burch – from straw totes to a simple black handbag to a brightly patterned crossbody bag. And with similar prices to Coach, you can expect to pay the same amount for a chic new handbag!
While Calvin Klein is mainly known for their basics and intimates, this brand also creates stunning handbags that give them a well-earned spot on this list!
Coach offers both classic designs and detailed handbags with a signature look, while Calvin Klein keeps their bags simple and modern. The designs from CK are minimal, with neutral shades and clean lines.
You can also find wallets, watches, sunglasses, hats, and other accessories with the same classy and timeless feel as the purses. And while Calvin Klein has fantastic quality, they are a more affordable alternative to Coach.
Gucci is a designer brand that needs no introduction – and it's probably no surprise that they make our list of brands like Coach!
Like other designers on this list, Gucci has a variety of styles ranging from classic black quilted handbags to colorful raffia totes. You can absolutely find any accessory to fit your aesthetic from Gucci!
Of course, this brand is more expensive than Coach, costing into the thousands rather than the hundreds. But this luxury alternative has incredible quality and durable products that make them a worthwhile investment!
If you love the posh aesthetic of some other stores on this list, you're sure to love our next pick!
Longchamp has a high-end and preppy vibe, and this brand is excellent at providing elevated accessories. They have simple and elegant designs as well as purses with bright colors and bold designs, so this brand definitely has something for everyone.
And this is another affordable luxury brand with similar price tags to Coach – prices range from the low hundreds to upwards of $700.
Ralph Lauren is well-known for having high-quality and luxurious apparel, handbags, and accessories. They use authentic leather to create gorgeous purses that definitely stand out, as well as totes from denim and canvas.
You can find minimal and timeless handbags that you can pair with any look or statement pieces for something more eye-catching. And Ralph Lauren has prices in the same range as Coach, so this brand will still be within your budget if you're looking to mix things up!
Rebecca Minkoff is another iconic brand in the world of handbags and accessories. And like Coach, this brand offers a wide range of stylish and high-quality products that work for different styles.
What we love about Rebecca Minkoff is how their handbags and accessories have a distinct look and bold aesthetic. They use colors, materials, and playful details that add a feminine feel to their pieces, although they also carry classic designs that can stand the test of time.
And this is another brand that falls into the same price range as Coach. So if you're looking for quality leather goods that are chic and modern, Rebecca Minkoff has got you covered.
See by Chloe has become one of our favorite brands since it came onto the scene in 2001. Chloe has a distinctly bohemian vibe, featuring fringed details and braided leather, adding another level of style to their bags.
We also love that they use high-end materials, like authentic leather, canvas, and raffia for their designs. They're also committed to sustainable practices and use fair-trade materials in their luxury handbags.
See by Chloe has a wider price range than Coach, so you can definitely find pieces for the same cost as a Coach bag, although they also have handbags that cost several thousand.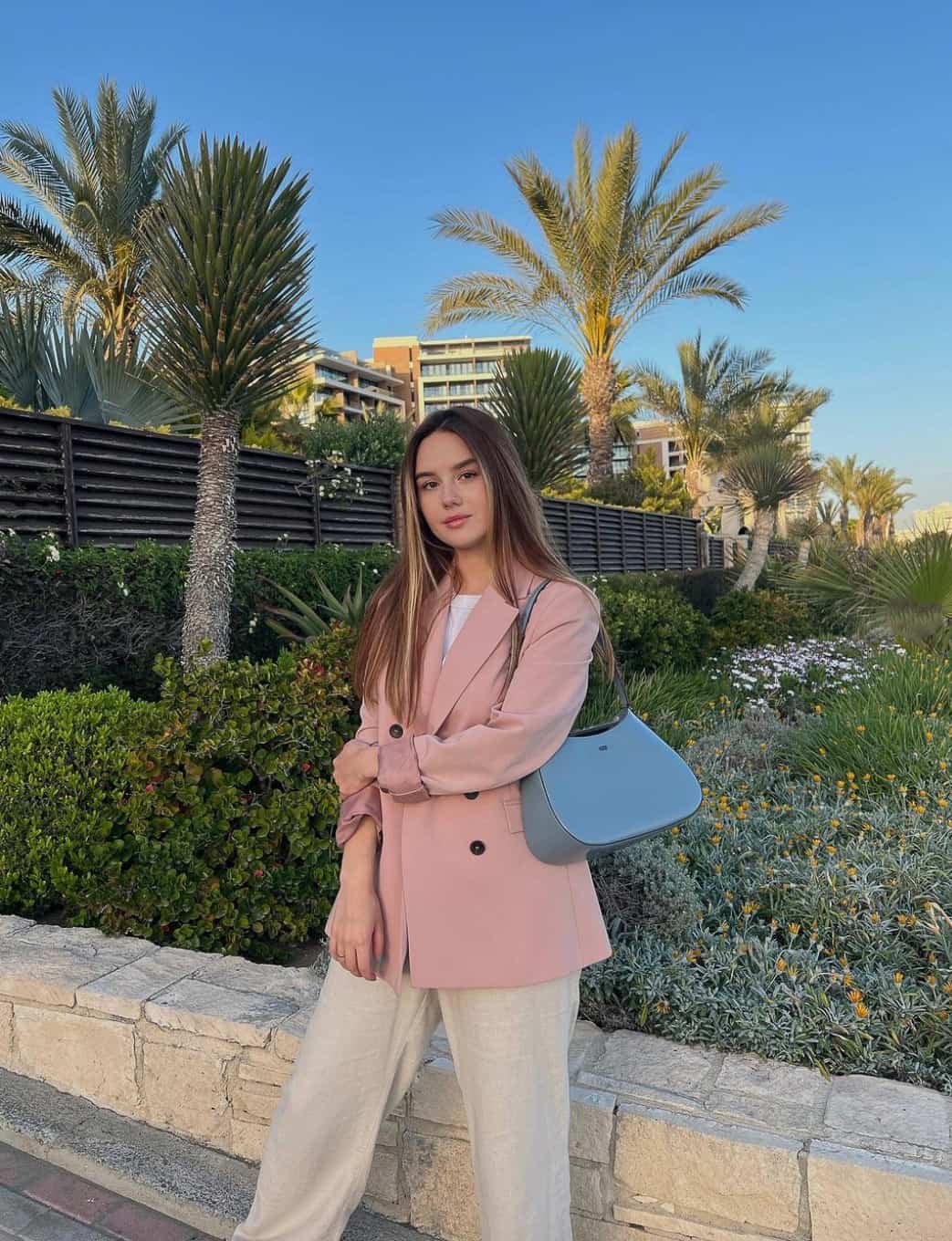 From totes and satchels to clutches and crossbody bags, DKNY is another on our list of brands like Coach that has something to suit every taste.
DKNY also offers a range of other accessories, such as wallets, scarves, and jewelry. Whether you're looking for something with classy houndstooth, a logo print design, or simple and sleek black handbags, DKNY is an excellent alternative to Coach for stylish pieces.
And while their handbags cost into the hundreds, this brand tends to have more affordable prices than Coach!
Known for its famous Tote Bag, Marc Jacobs is a fantastic luxury brand with stunning purses, wallets, and other accessories.
We love how this brand sticks to the same simple and classic silhouettes while adding details that make each piece unique. From eye-catching hardware to daring patterns and vivid shades, you can find so many different designs from Marc Jacobs.
So whether you want a statement bag or a timeless piece that will become a wardrobe staple, Marc Jacobs is a must if you want gorgeous designs like Coach for a similar price!
If you're searching for a more budget-friendly alternative to Coach, Guess should definitely be on your radar!
This brand has stunning designs, including logo print purses, authentic bamboo details, tropical patterns, and classic cognac totes with crocodile textures for an elevated touch.
You can easily find pieces to upgrade your style with the same high-end feel as Coach for a more reasonable price!
Fossil has a fantastic variety of styles, from modern and clean designs to boho chic handbags. No matter which you prefer, you can grab a stylish accessory for a great price. Simpler designs start around $100 and more intricate bags cost upwards of $300.
And like Coach, Fossil uses high-quality leather and other materials to build their stunning handbags, so while these pieces are expensive, you know you're getting amazing quality!
Dooney & Bourke is next on our list and among the best brands made in the USA.
The purses have made a name for their recognizable pebbled leather and colorful trim details. Dooney & Bourke carries beautiful handbags made from some of the best quality leather and have a timeless design that will upgrade any wardrobe!
We love the look of their classic two-tone leather designs, and you can find wallets, clutches, and other accessories with the same charming aesthetic. And while these purses have a slightly different look from Coach, they're a great way to change up your look while still having that designer feel.
And last on our list of brands like Coach is none other than Ted Baker! This brand carries an abundance of designs, so whether you're looking for a classic silhouette, a glamorous and feminine accessory, or something to pair with your vacation looks, this brand will have something for you!
Since Ted Baker is more affordable than most other brands on this list, you can always come back to them to treat yourself to a couple of bags for the same price as one Coach bag – without sacrificing that luxury aesthetic!
Is Coach a luxury brand?
Coach is known as an affordable luxury brand – meaning they create handbags and other accessories with a high-end feel for a more affordable price than other designer brands.
But just because they keep their prices on the more reasonable end doesn't mean they lack quality. Coach has incredible designs and the quality to match, so any accessory you snag from this brand is one that will last!
What brands are equivalent to Coach?
Of course, we'll always adore the incredible pieces from Coach, but you can definitely add some other designer handbags to your collection that have a similar aesthetic. These are the best brands like Coach to find gorgeous new accessories:
Michael Kors
Kate Spade
Tory Burch
Calvin Klein
Gucci
Longchamp
Ralph Lauren
Rebecca Minkoff
See by Chloe
DKNY
Marc Jacobs
Guess
Fossil
Dooney & Bourke
Ted Baker
So no matter what look you want in a handbag, these are a must if you're looking for the perfect brands similar to Coach!
More Brands-Like Posts You'll Love:
14+ Brands Like Tory Burch For Mid-Range Luxury Bags + Apparel
12+ Stores Like Boden for Classy British-Inspired Style