If House of CB is your go-to for dreamy and romantic clothing, then you have to check out our list of 16+ stores like House of CB for chic and feminine apparel!
*this post contains affiliate links*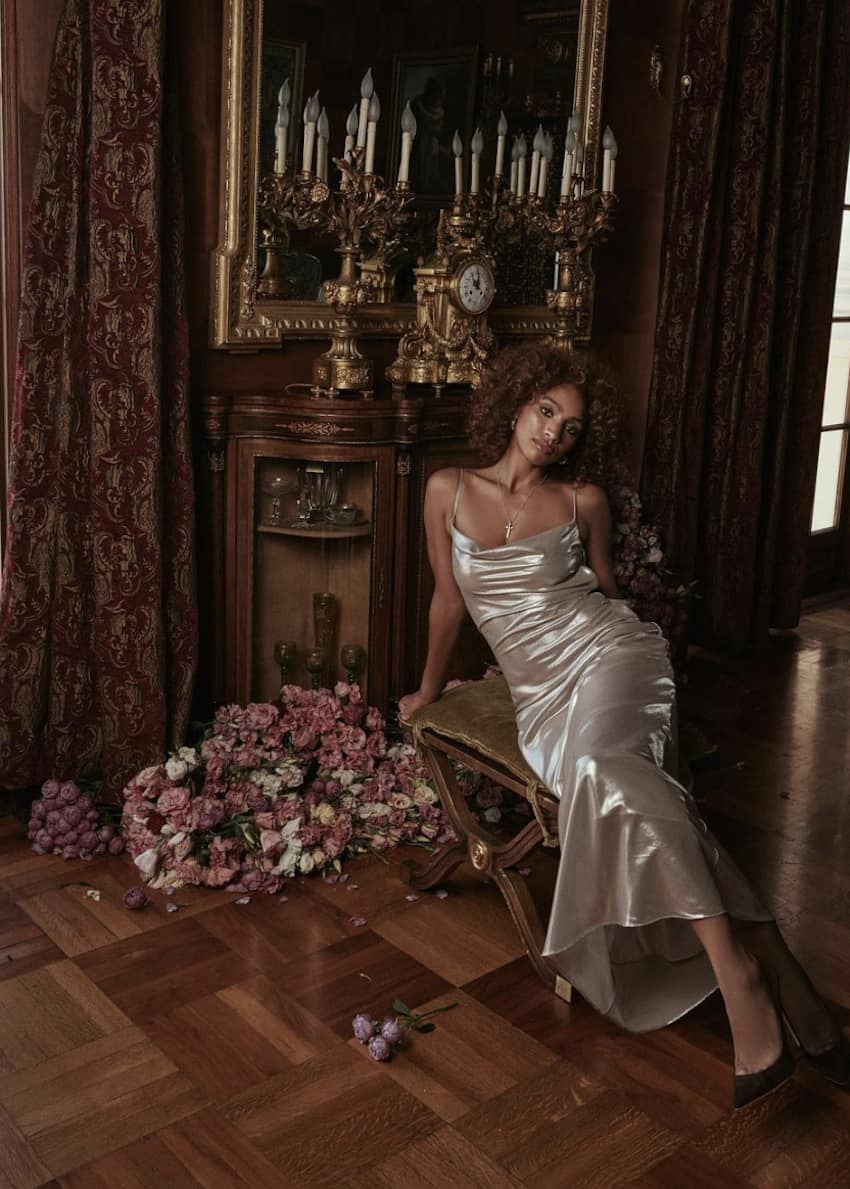 Stores Like House of CB
House of CB is a popular London-based fashion brand that sells high-end apparel and footwear for women. This brand is our favorite for feminine patterns, flirty styles, and flattering silhouettes.
We also love that House of CB uses high-quality materials for their luxurious and chic clothing. It's no surprise that you likely never want to take off your House of CB pieces!
If you are looking to expand your wardrobe with similar styles, we've created a great list of stores like House of CB for you!
What's similar to House of CB?
While we adore the clothes at House of CB, we don't want to limit ourselves to just one store. There are dozens of brands like House of CB, including Mekshi, Lucy in the Sky, Showpo, Storets, Boohoo, Club L., Mango, Revolve, and more.

Read on to learn about each one!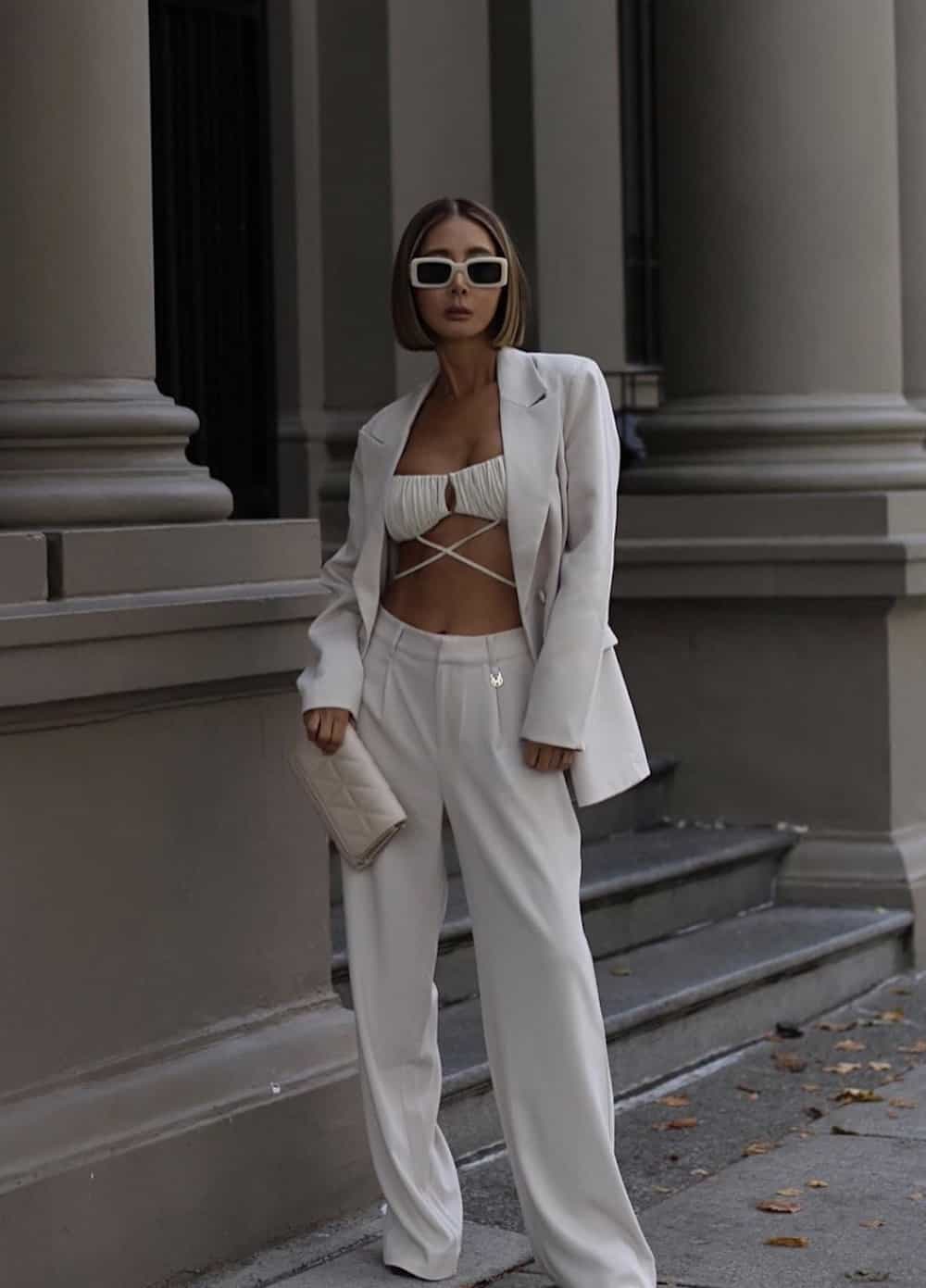 First on our list is Meshki. This retailer gives House of CB a run for its money when it comes to gorgeous, figure-hugging dresses. This international brand always has chic and trendy apparel.
Meshki uses silky smooth satin and sexy designs to create dresses with a romantic feel, perfect for date nights or special events. Even though they are a high-end brand, you can still expect to pay less than you would at House of CB.
Club L. is one of the top sites like House of CB. This English brand designs stunning dresses that are both romantic and sexy. Club L. uses eye-catching colors and feminine prints in its designs, and we can't get enough of them.
This online fashion retailer ships to several countries worldwide and has similar prices to House of CB.
This well-known brand almost needs no introduction. Reformation is a luxury brand that makes gorgeous and eco-friendly clothing. Their sustainable process and stunning styles keep us in awe.
Reformation uses classic designs, adding playful details and rich colors. They are a great alternative to House of CB when it comes to beautiful, feminine designs.
Another popular fashion brand on our list is H&M. This Swedish fashion label has edgy and on-trend styles year-round.
We love that H&M always has incredible apparel for an affordable price. Whether you want bold clothing or comfy loungewear, H&M will have it. They also carry plus size clothing, as well as apparel for men and children.
If you love the playful designs and vibrant colors at House of CB, check out H&M to find apparel with the same aesthetic.
When it comes to stores similar to House of CB, ASOS is one of our top choices. This fashion retailer has an amazing and wide selection of stunning dresses and other apparel.
ASOS carries a variety of designs and a wide range of prices, so they have styles for everybody. The clothing here is chic and playful, with many designs matching the vibe at House of CB.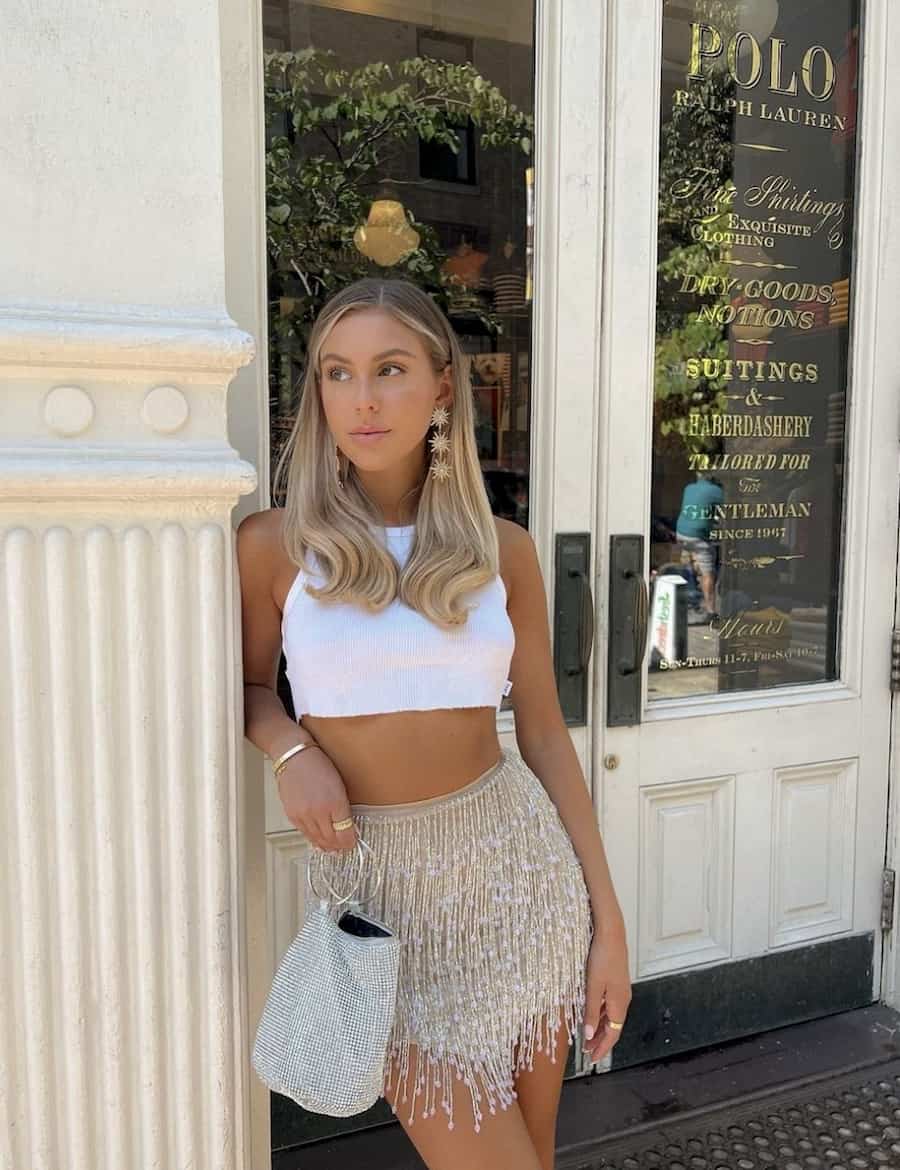 Next up, we have Pretty Little Thing. This e-commerce store carries bold and edgy streetwear, but they have dozens of sexy styles as well.
PLT has flirty form-fitting dresses and feminine designs that we adore. This brand also tends to be more budget-friendly, so you can stock up on cute party dresses without breaking the bank.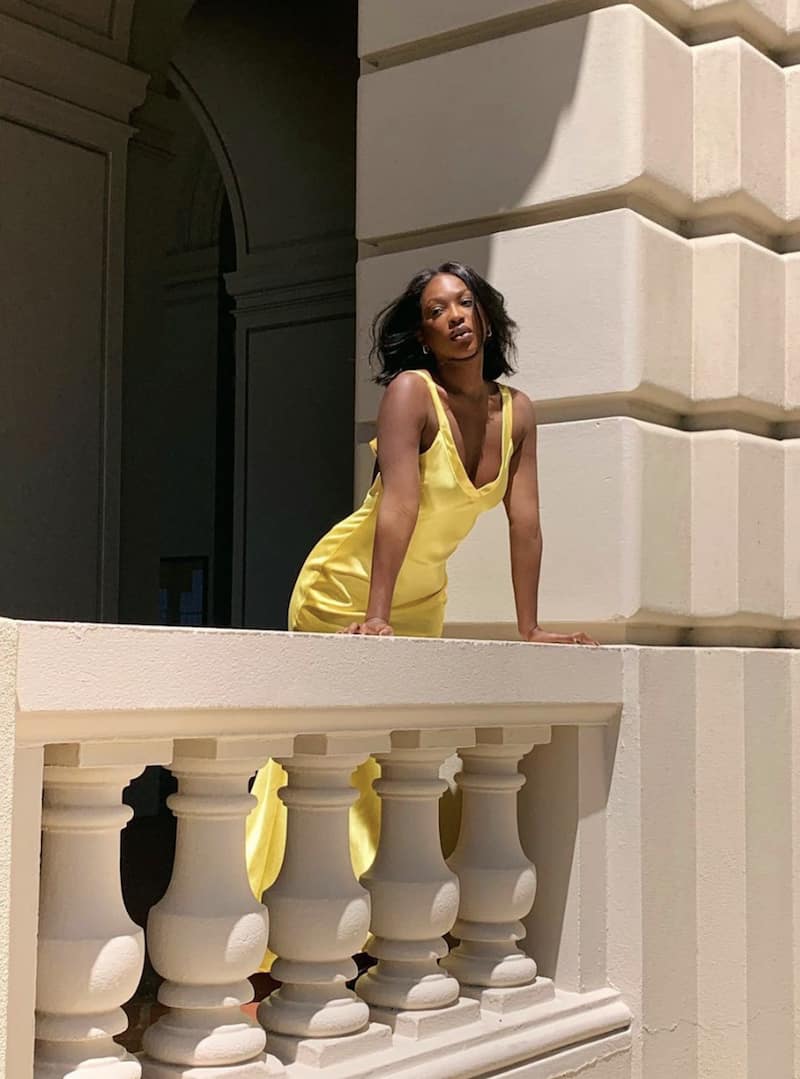 Lulu's is another online store that sells chic and sexy apparel. Their clothes have a luxury look for an affordable price. And they ship worldwide.
You can find so many designs that are soft and beautiful. Lulu's uses timeless styles with delicate details that will add a dreamy feel to your wardrobe. Their dresses are sleek and sexy, made with high-quality materials like satin and lace that add a feminine touch.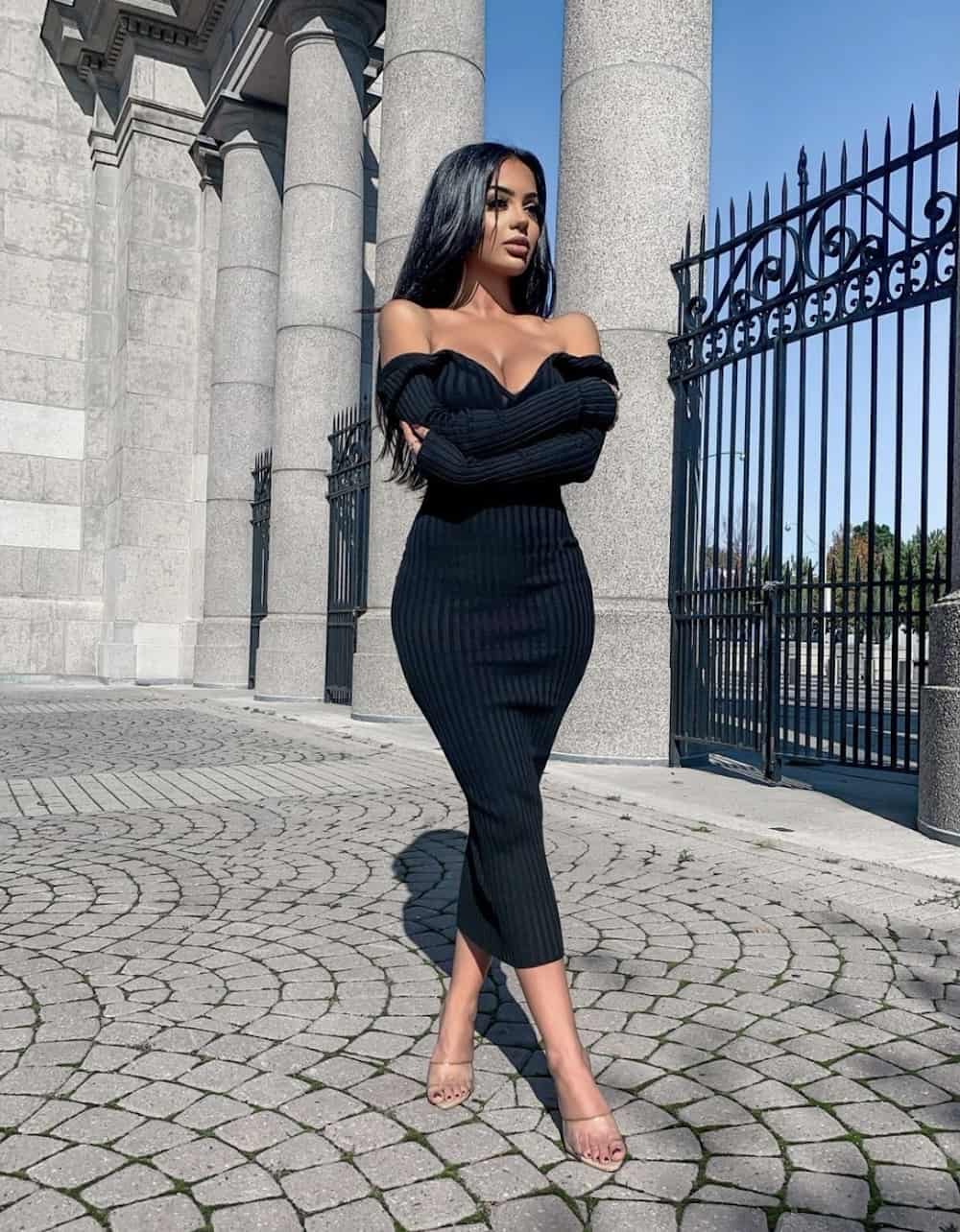 Fashion Nova is a popular brand that sells flattering and figure-hugging apparel for women. This online retailer uses edgy designs and rich colors to create its bold pieces.
This brand ships to countries worldwide and keep its clothing at an affordable price. If sexy Miami-style clothing is what you want, Fashion Nova is a great place to look.
Mango is one of our favorites for gorgeous, refined clothing. This luxury fashion brand uses classic silhouettes paired with bold prints to create clothing like no other.
We love that Mango is a sustainable clothing brand. Their pieces fall on the expensive side but being ethically made and absolutely stunning make it worth the money. Stock up on clothing, shoes, and accessories for a wardrobe that others will envy.
Revolve is the perfect place to search for beautiful and flirty apparel. This online retailer ships internationally and sells dozens of brands, including Levi's, Free People, and Show Me Your Mumu. Because they have such a variety of brands available, they also have a wide range of prices to fit any budget.
Whether you're looking for something elegant and floor-length or a new cocktail dress, Revolve is one of the best stores where you can find chic and sexy apparel.
While Lucy in the Sky has dozens of apparel, including tops, bottoms, and even swimwear, they also carry a huge selection of dresses.
Lucy in the Sky sells gorgeous dresses for any event, whether it's a music festival or graduation.
This e-commerce store will carry any style you need from classic to edgy, and from sweet to sexy. Their clothing is also more affordable than clothes at House of CB.
Next on our list is a modern brand that sells elegant pieces at a great price. Dynamite uses classic silhouettes and neutral tones to create chic and refined apparel.
Dynamite also knows how to use playful details in their clothing to make them sexy and alluring. This e-commerce store keeps its clothing affordable and offers free shipping on orders that are over $60.
Princess Polly is another online retailer that sells playful and trendy clothing that we adore. Lace details and floral patterns help keep their apparel flirty and feminine. Their fun and youthful vibe will add a vibrant touch to your closet.
Their pieces are very affordable, especially since they ethically source their materials and use sustainable processes to design their gorgeous clothing.
We truly can't say enough about Storets. This fashion brand is centered around female empowerment and individual expression through fashion and style. Not to mention, they use sustainable practices in their designs.
Storets uses bold silhouettes and energetic colors to create their stunning pieces. With designs that are trendy and edgy, Storets is sure to be one of your new favorite brands.
Our next brand is an Australian-based e-commerce store that we're sure you'll love. Showpo really matches the vibe at House of CB, without matching the price.
This brand creates luxury apparel that has a boho-chic feel to it. You can find anything from elegant gowns to trendy party dresses. Each piece is thoughtfully designed with rich colors and playful silhouettes to create gorgeous dresses that we can't resist.
As far as stores like House of CB, Hello Molly is a top competitor. This fashion brand has amazing and trendy dresses that offer the same sexiness and femininity as House of CB.
Their use of bright colors and cute prints add a youthful touch to their designs. And while you will still get a similar look to House of CB, Hello Molly offers its gorgeous pieces at a more affordable price.
Boohoo is a UK-based brand that is popular worldwide. They have an incredible selection of items available, from dresses to athleisure to casual wear. Boohoo is another great alternative to House of CB for those stunning Miami styles we want.
Boohoo's use of intense colors and dynamic styles sets them apart from other brands. Their clothing is both sexy and edgy, a combination that we want to see more of.
This online fashion retailer is highly affordable and ships internationally.
FAQ's about House Of CB
Is CBstyles the same as House of CB?
CBStyles is not the same as the House of CB. In fact, CBStyles is a fraudulent website and store, so should be avoided.
The House of CB site is the only legitimate website for this brand. When you purchase from House of CB, make sure you are on their real website and not CBStyles.
What does House of CB stand for?
The CB in House of CB stands for 'House of Celebrity Boutique', as celebrities are the inspiration behind this high-end fashion brand.
Is House of CB a luxury brand?
House of CB is considered a luxury brand. This fashion brand uses high-quality materials and lavish designs to create their stunning pieces.
The brand has also been worn by dozens of celebrities, including Gigi Hadid, Beyonce, and even the Kardashians.
What brand is like House of CB?
Several brands and stores like House of CB, including Mekshi, Pretty Little Thing, Showpo, Boohoo, Hello Molly, Lucy in the Sky, and most notably, Club L. All of these brands are a great alternative to House of CB for feminine dresses and chic apparel.
So, if you're looking for a place to find dreamy and flirty clothes, you can choose one of the amazing brands featured here and discover beautiful new pieces that you'll adore.
More Articles like 'Stores Like House of CB' that You'll Love:
17+ Stores Like Reformation To Swoon Over + Cheaper Options You&'ll Love
15 Stores Like Pretty Little Thing For Next-Level Aesthetic
14+ Stores Like Revolve For On-Trend & Timeless Pieces
17+ Stores Like Lulus for Gorgeous Dresses + Feminine Apparel
15 Stylish Stores Like Express You Need to Know About!
18+ Stores Like Lucy In The Sky for Stunning Dresses & Apparel
Sarah is a writer, content creator and digital media expert. She earned her bachelor's degree in journalism from the University of Mississippi and her master's degree in communications from Texas Tech University.
Sarah aims to inspire readers with practical style advice and approachable guides on the latest fashion trends. Along with Style Your Occasion, you can find her works at The Daily Mississippian and The Oxford Eagle.