Wondering how to style a baseball jersey? Check out these 8 chic outfit ideas for your next ball game, or any other casual occasion!
*this post contains affiliate links*
Get The Look:

How to Achieve 'Baseball Jersey Chic'
If you love heading to ball games and want to dress the part, a baseball jersey is exactly what you need to be wearing. Or, maybe you aren't actually a huge fan of baseball but love the look of a sports jersey worn as an every day kind of outfit.
Whichever sounds more like you, there are tons of ways you can style a baseball jersey to look stylish and chic, while also feeling comfortable.
Whether it's for Fashion Week or a stadium, you'll find some great outfit inspiration here!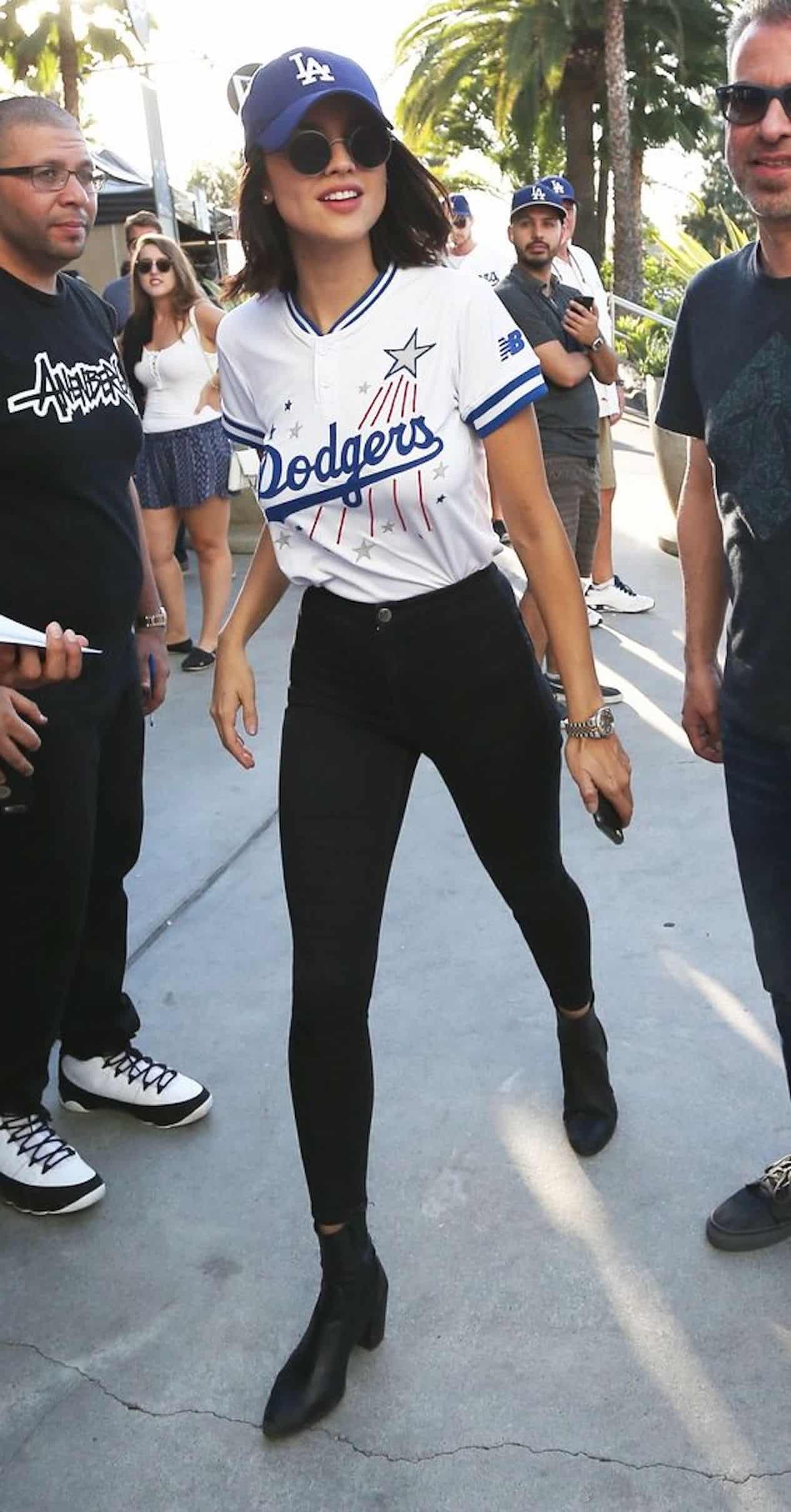 Get The Look:

How Do You Style A Baseball Jersey?
Baseball jerseys can be styled in a multitude of ways. From casual to more dressed up, here are our favourite ways to wear them: