Wondering what to wear to a Broadway show? Learn the best way to dress and get inspired with 8 chic outfit ideas that are classy and have a little theatre flair.
*this post contains affiliate links*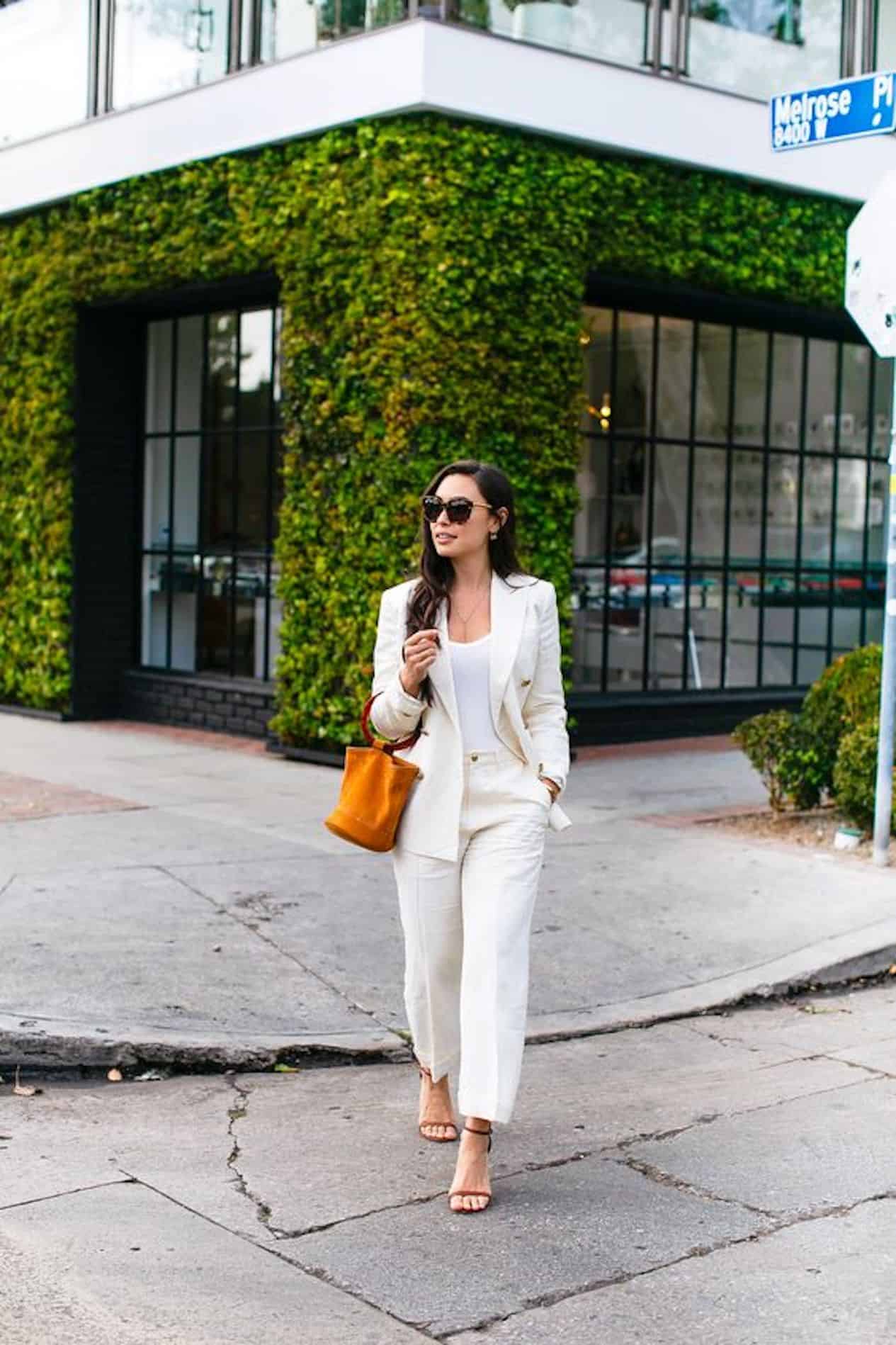 What To Wear To A Broadway Show
I've always been a huge fan of Broadway shows, but it's hard to know exactly what to wear. When going out with friends for dinner, it's easy! There are no rules about what to wear.
But, when attending an event at a broadway theatre, there is sometimes a dress code that is expected but not strictly held.
What should you do? Of course you want to look your best so you can enjoy yourself without worrying about how others perceive your outfit choice. I've put together 8 outfits ideas to inspire you and have you looking like a true Broadway star in no time!
Is there a dress code to attend a Broadway show?
The good news is there are no super strict dress codes to attend a Broadway show. However, I don't know about you, but I am not about to show up to Broadway in my "lockdown loungewear", no matter how comfy it is!
The best thing is to find that balance of looking chic but still being comfortable enough to enjoy the show.
A great way to attend Broadway is in what I like to call the "smart casual" look. This will guarantee that you look classy and polished but also feel comfortable and not overdressed (unless, of course, you want to be!).
Can I wear sneakers to a Broadway show?
Technically sneakers are allowed, but I would avoid them if possible. Many people choose to wear dress shoes or boots, and sneakers can often look a bit too casual for the theatre setting.
If you are dead set on sneakers, I've included a couple of looks below that are still chic and will give you a chance to dress those sneakers up!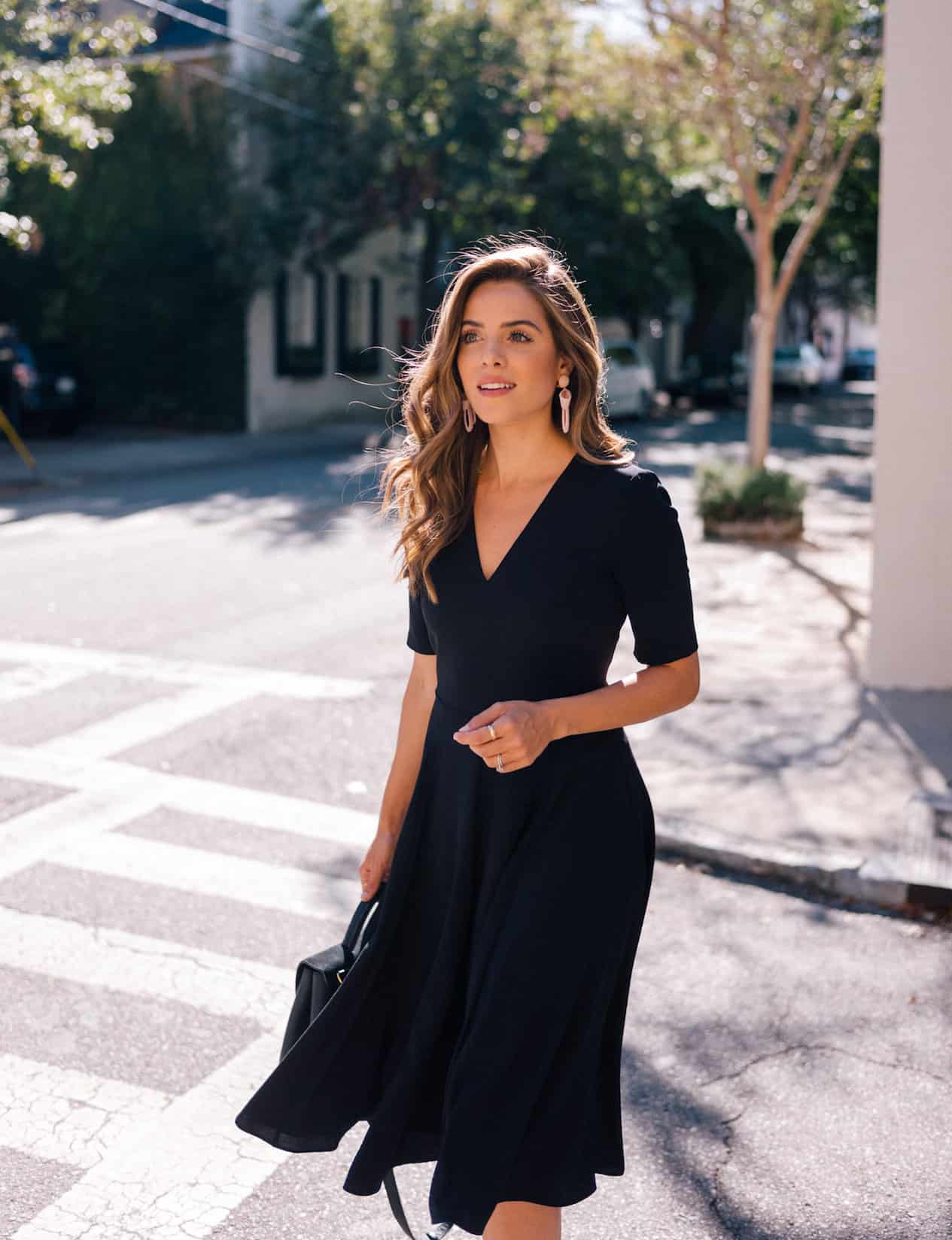 What should a woman wear to a Broadway show?
If you're really hitting a wall on what to wear, the classic LBD (little black dress) is what many women choose to wear to the theater. It's a staple in every woman's closet and always looks chic at any event, including Broadway shows!
If you're looking for something other than black, there are plenty of options that will not disappoint below but I truly love how versatile the little black dress can be.
You can wear a LBD with flats, heels, or even sneakers if that's what you are into. It can easily be dressed up or down.
Shop the LBD's:

8 Chic Looks to Wear to a Broadway Show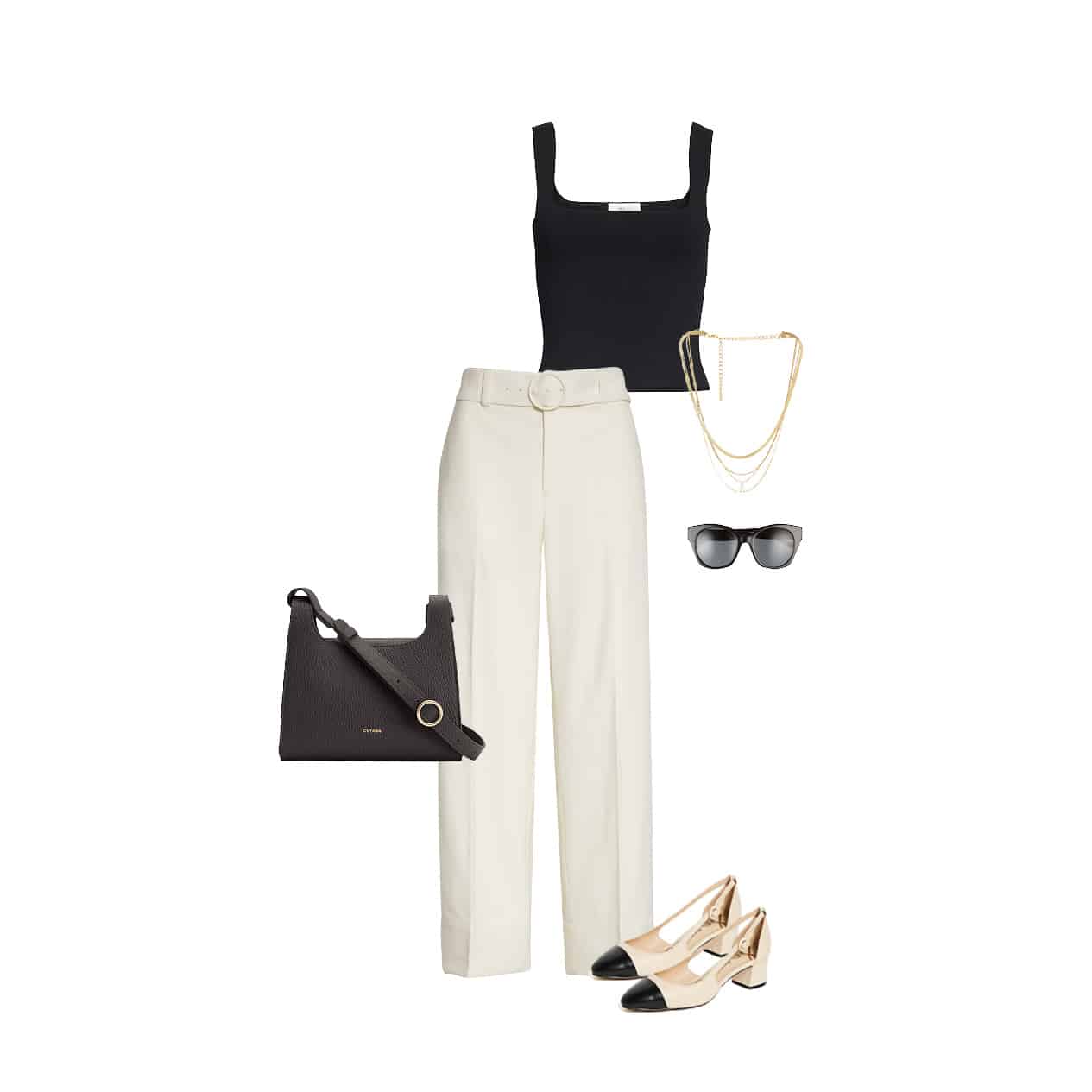 Dress up without going over the top.
Is there such thing as being overdressed on Broadway? I don't think so. But if you want to dress up without going over the top, opt for tailored trousers. This is a great way to dress up without feeling too stuffy or formal.
I love the idea of a ivory or black trousers because they are formal pops and with the right top can make a statement. Pair with a cami, tank top, or blouse. Finish the look with a small purse and a cute pair of heels.
Get The Look: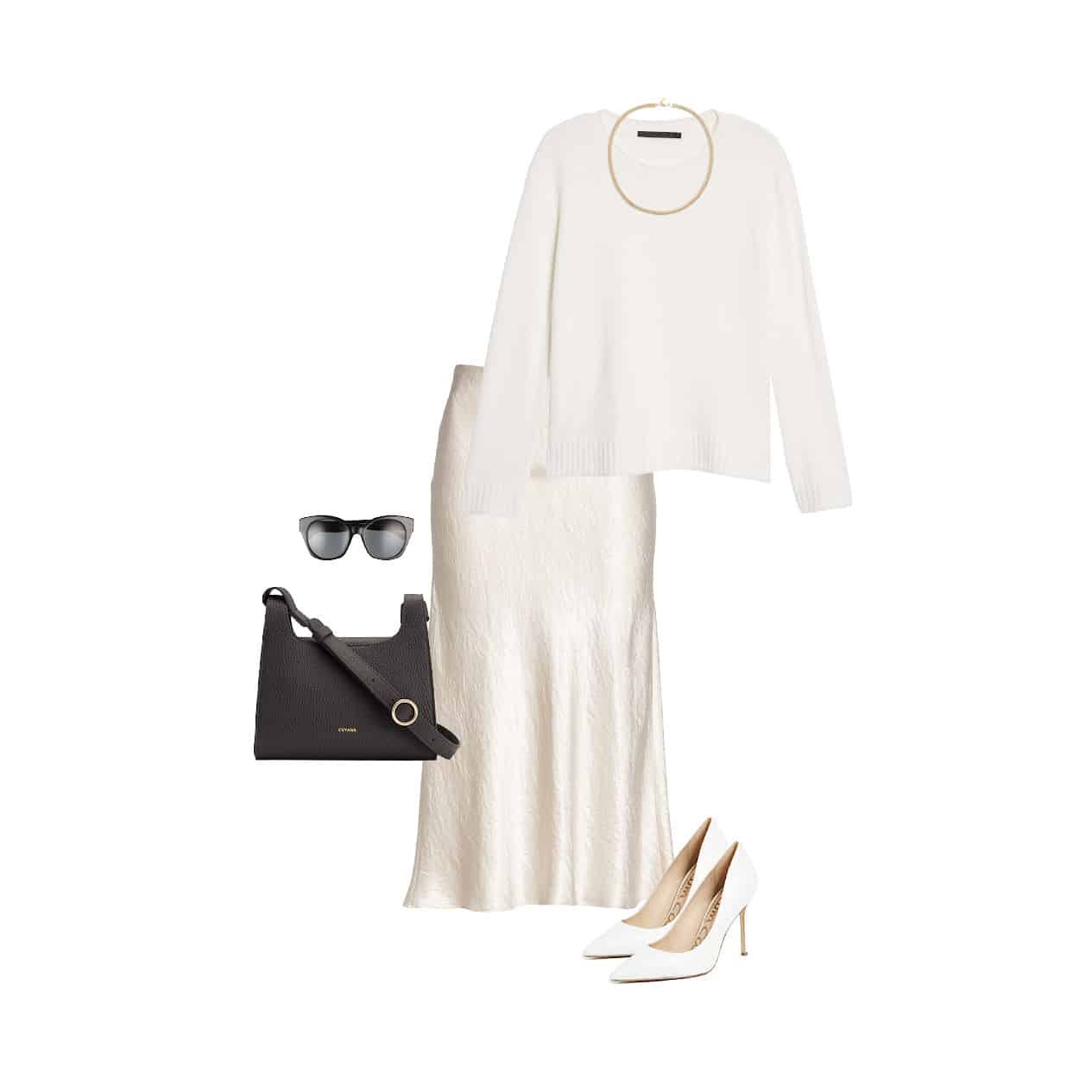 Stay simple yet classy for a matinee show.
If you're going to a matinee show, I suggest keeping it simple. A slip skirt is great for a daytime show, and you can pair it with sneakers for a more casual look or heels to elevate the look.
A sweater on top or a tank with a suede or leather jacket is a perfect addition for the daytime. If you want a pop of color, add accessories like some gold jewelry or a colorful crossbody bag.
Get The Look: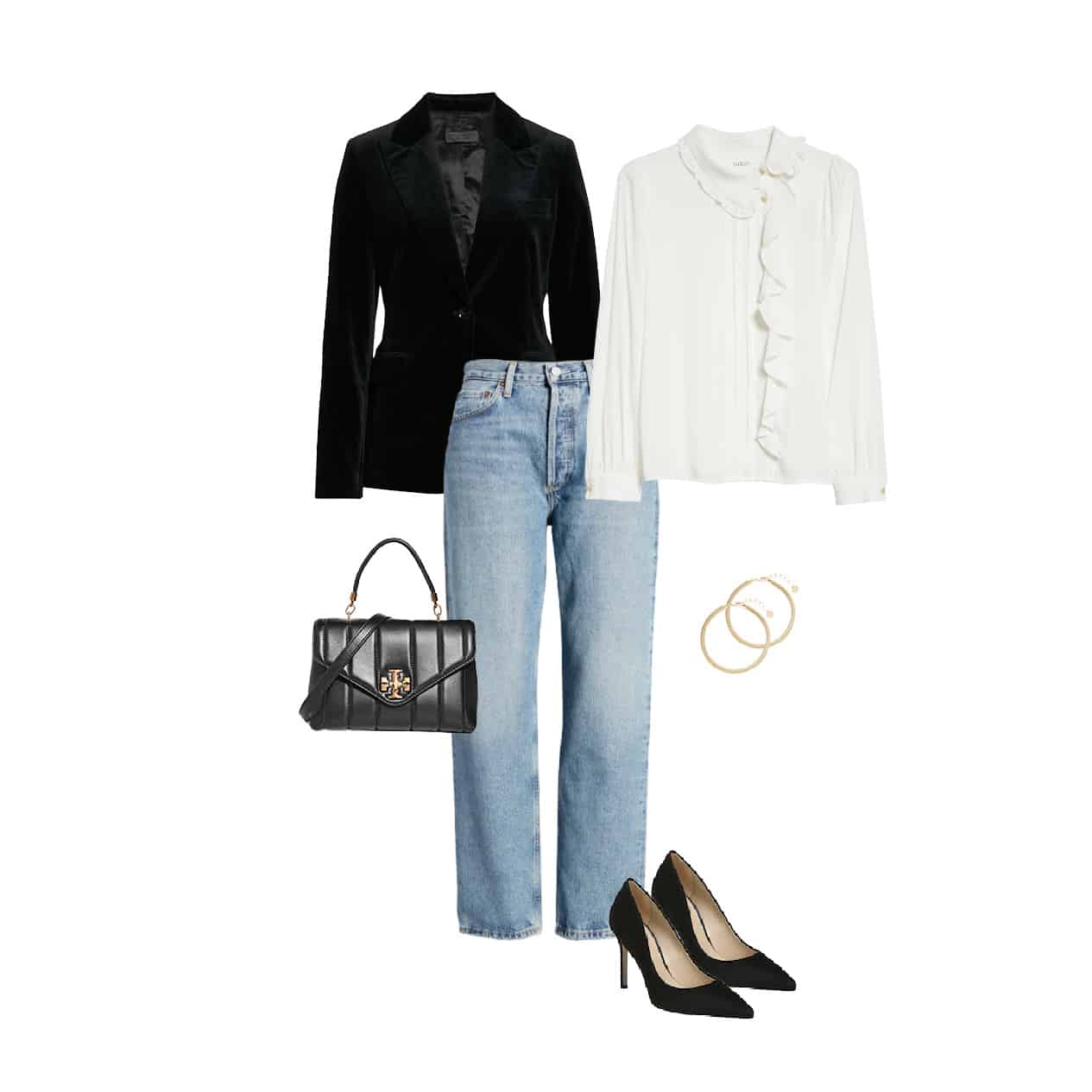 What to wear if you are going to see Hamilton.
Hint: Borrow a little inspiration from the show.
If you're going to see Hamilton on Broadway, then you might want to take a little inspiration from the cast and go for a look like this.
The outfit above is perfect if you're wanting to be comfortable but still look stylish. The key is layers… you can never go wrong with layers, especially in the fall and wintertime.
Get The Look:

Go for a monochromatic look.
If you are having a hard time choosing what to wear, I suggest going for a monochromatic look.
I love this of combination trousers and a cashmere sweater because of its simple yet chic look. You can also switch it up and wear a skirt or dress if you want. Just make sure all the colors in your outfit are within the same color family.
BONUS: Be playful with your accessories
If you want to add some personality to the monochromatic look, add textured accessories like the snakeskin print loafers and try some statement earrings. They will add just the right amount of playfulness without going overboard.
Get The Look:

Go glam with a little bit of sequins.
If you want to go all-out glam, then look no further than a sequin skirt. This is what I would call the perfect Broadway outfit.
The key to making it work for day or evening, though, is keeping your other accessories pretty simple and classic. You can do a white button-down shirt with a leather jacket if you want to dress it down a bit. Or a silk cami with this cropped teddy jacket.
Get The Look: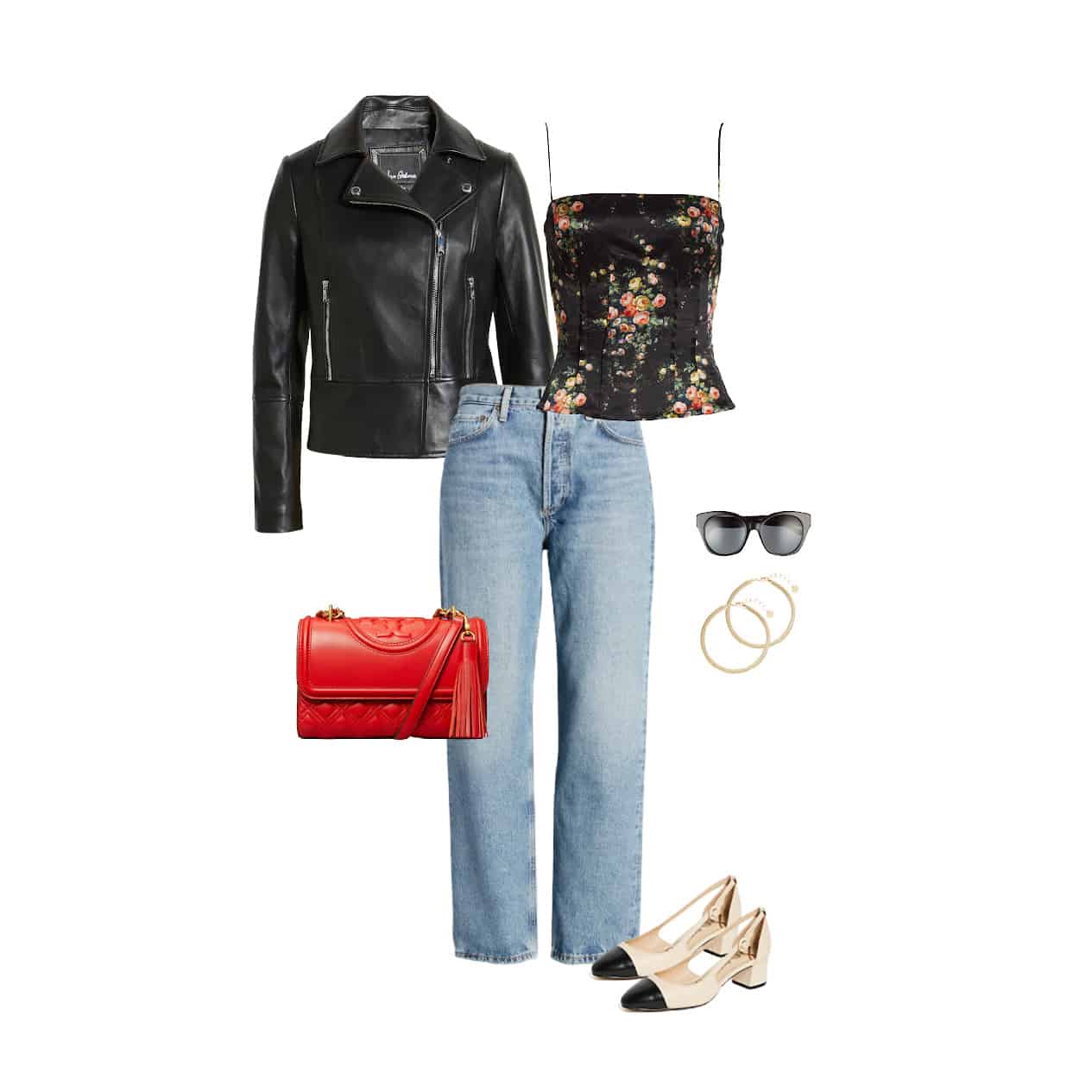 The going-out top.
The "going-out top" is back, and it's one of my favorite trends. Jeans, heels, and a going-out top are the perfect look for both day and night.
There is no specific rule to a going out top, the key is to simply make it stand out from the rest of the outfit. Make it the "star of the show".
You can also compliment the top with a bold accessory like a colorful purse or a statement jewelry piece.
Get The Look: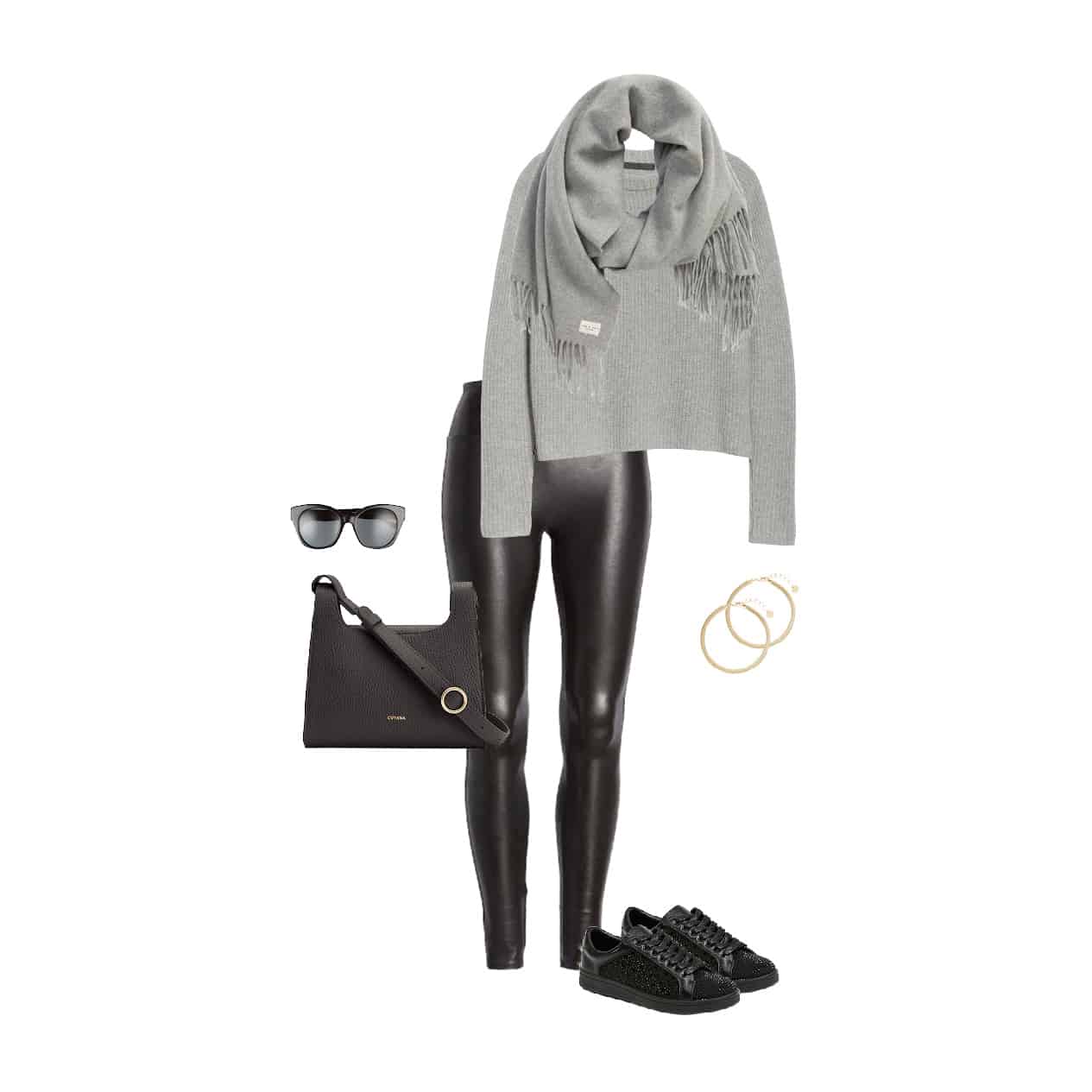 Sneakers, but make them chic.
Sneakers are a great way to look stylish yet casual at the same time. If you're nervous about wearing sneakers to the theatre but want to be comfortable and can't stand the thought of heels, you can never go wrong with a pair of black sneakers!
I love these because of their simplicity, but what makes them really special is the metallic detail, giving them just enough character. And, they go great with a slip dress, leather leggings, a pantsuit, or jeans.
Get The Look: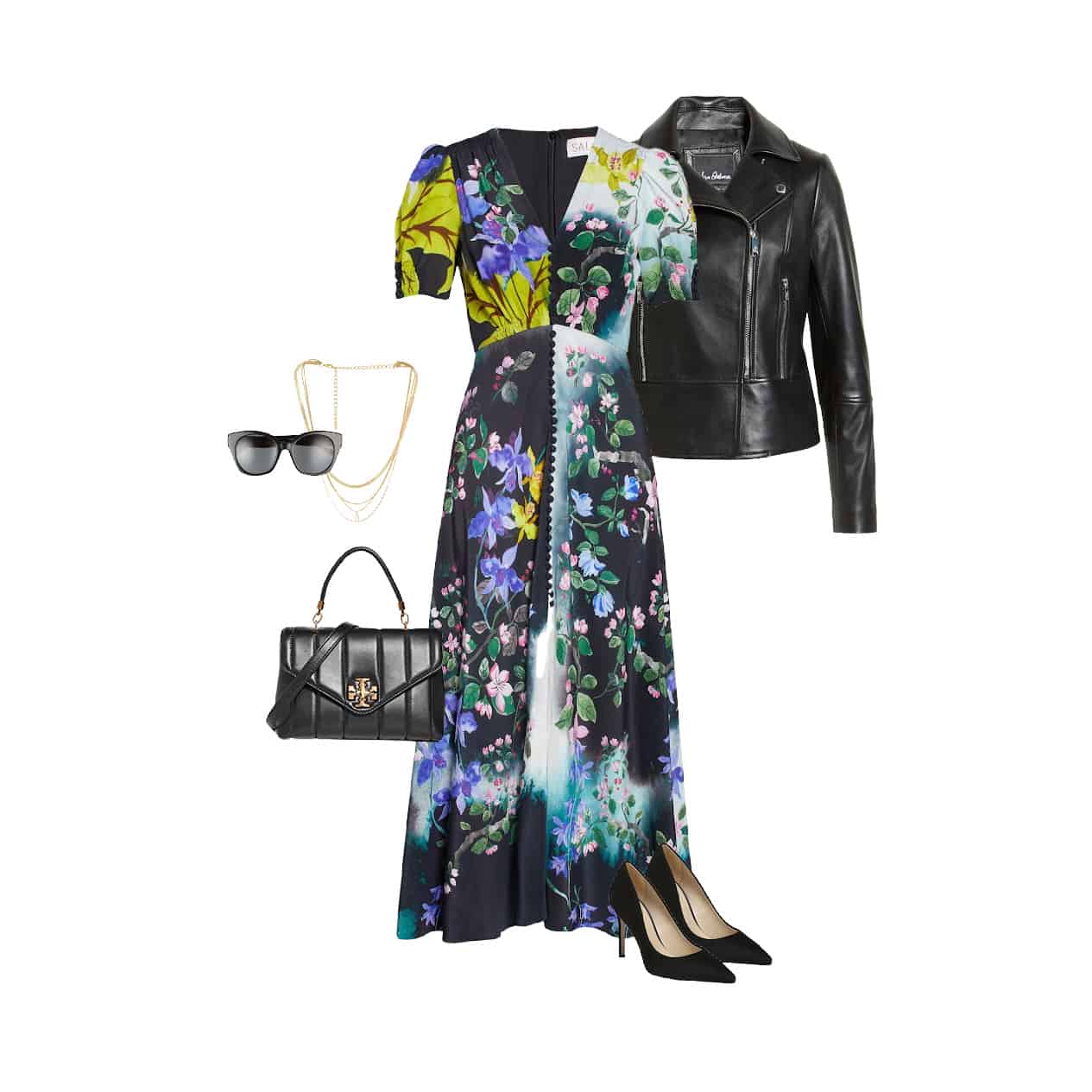 Keep it elegant and classy.
It's not every day that you get to go to a Broadway show, so it's the perfect opportunity to dust off that dress you wore to your cousin's black-tie wedding. You know, the one that makes you feel like a princess but you felt like you would never wear again.
Take this opportunity and run with it. You can also dress it down slightly with a leather jacket so you still feel edgy and have that in-the-city vibe.
Get The Look:

Broadway shows are a great way to enjoy an evening with friends, family, or loved ones. With so many styles and brands of dress, what should you wear?
I've provided eight chic outfits ideas that will have you looking like a Broadway star. From what to wear if you're going to see Hamilton on Broadway, or the perfect outfit ensemble is for daytime matinee showings, these style suggestions should cover all your bases.
So, which outfit will you choose?
More Outfit Inspiration You'll Love:
Christal Sczebel is an entrepreneur, published author, and content creator. Over the past decade she has worked in the digital media field building successful websites for both food and fashion. She has a natural affinity for minimal, timeless fashion, neutral home decor, and styling.
Here on Style Your Occasion, Christal is the Editor-in-chief and brain behind the aesthetic. She hopes you love the this space and the inspiration you'll find!